Everyone is invited to the ribbon cutting for the Lansdowne Veteran's Memorial in front of Thousand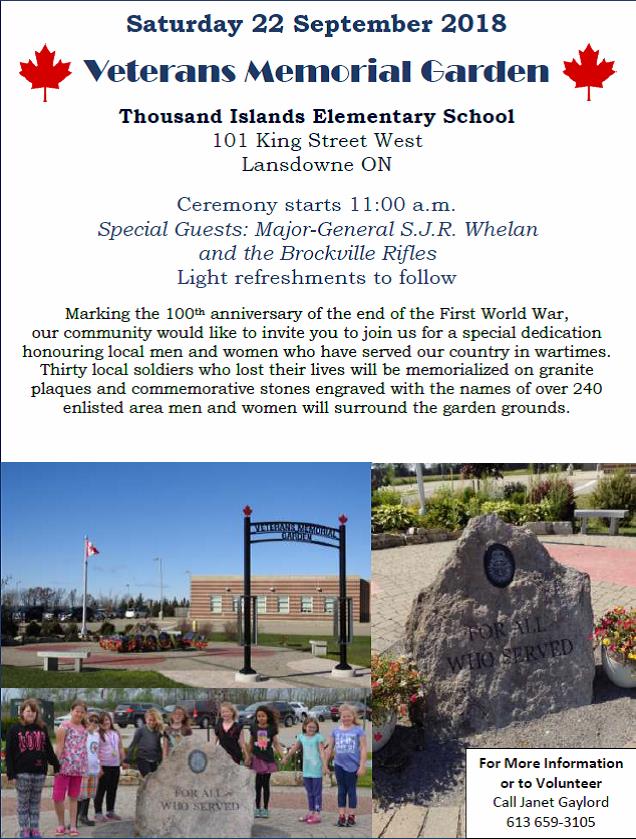 Islands Elementary School on Saturday, September 22, 2018 @ 11:00 a.m.
Granite stones with the names of the fallen from our area will be unveiled at this ceremony. The guest speaker on behalf of the CDS will be Brigadier-General Steven Whalen, recently returned from lead of the Global Coalition's Ministerial Team in Baghdad, Iraq.