Projects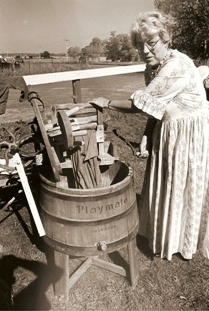 "Our work is never done!"
The Playmate wringer-washer
demonstrated by Connie Burns at
Lansdowne Heritage Fair.
Photo by The Reporter, Gananoque, ON
Through the commitment and generosity of our Executive officers, committee members, summer students, community members and provincial funding, LTI Historical Society has completed many projects. Here are just few:
Click here to view a Map of our Township.